Pittsburgh Commercial Photography Shoot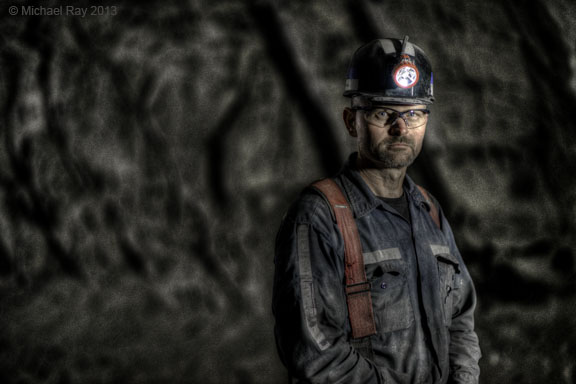 Here are a couple portraits from a commercial photography shoot I did for an local (international) client.  We spent two days in a coal mine in Utah and got some really great images. I've been playing with a couple different post-production techniques and each of these I did with a different technique.
I think Pittsburgh Pennsylvania is a beautiful place, but I really have to admit that when God made Utah, He was just showing off…  Of course you really can't tell for this photo, but take my word for that.  That place is amazing!  Maybe I'll post some "outside" photos a little later on, but for now, you'll just have to look at my commercial portraits.  The group shot is a picture of the entire crew from our shoot.  I'm the cute guy in the bottom left of the photo.
I really live being a commercial photographer, and Pittsburgh is a great place to live, so I really have no complaints in life.  I've been in helicopters, in operating rooms, and now, down in a coal mine…  So if you're looking for a cool career to follow, you just can't go wrong with commercial photography!