Lawyer Headshots
Why each lawyer needs a headshot
Lawyer headshots need to accomplish two goals, accurately portray the brand of the law firm and to make each individual look as good as possible.  They are an important marketing tool that will be seen by people viewing the company website, in the press, and on various social media platforms.  The firm's headshots must look professional and appealing.
Here are a few uses for a Lawyer Headshot
Webpage
Social media (LinkedIn, Instagram, Facebook)
Article Publications
Press Releases
Event Publicity
---
The following list of considerations that will help you think through all the headshot options so that you can plan ahead and make your headshot shoot as productive as possible.
What to wear
Unless you are willing to update your headshots on a regular basis, it's good to select a classic style of clothing.  Clothing trends come and go pretty quickly, so choose something that is less likely to date the photo.  Lawyers usually dress conservatively, and that's a safe way to go, but if your marketing brand is to look more "progressive", then maybe you should consider something a more stylist wardrobe.  Just keep in mind that you will want to update your photos from time to time.  When in doubt, dress like a "lawyer".
As far as colors go, photographers usually recommend against anything too "bright" or "loud" in color.  Grays, blues, and muted tones tend to a safer bet, there are exceptions.  The idea is that the face should stand out and not be distracted from by color or texture.  Your photographer may have some opinions on what works and doesn't work, but when if doubt, bring plenty of options to the photography session.  It's always better to have too many choices rather than not enough. You're going to have to live with this photo for quite some time and a lot of people will be seeing this, so don't skimp on preparation.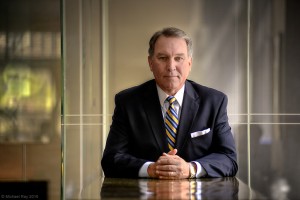 Wardrobe is one place to show your individualism.  If appropriate with your branding, you may want to select something that makes you just a little different.  Your jewelry shouldn't be too flashy or distracting, but it may be an opportunity to express your personality.
Should you wear glasses or makeup? Yes, If people recognize you and you wear glasses most of the time, then yes, wear your glasses.  The same with makeup.  If you usually don't wear makeup, then don't make yourself up so you don't look like you.  If you look in the mirror and you like what you see, then it will be fine in the final photo.  Be who you are.
---
Backgrounds
An important consideration is whether to shoot in the studio, using a conventional studio backdrop, or to shoot on location, using the environment as the background.  The selection of the background will greatly influence the branding of the photos.  Since you'll probably want to keep this consistent from headshot to headshot, it's important to choose wisely.
Studio Backgrounds considerations
The look of the background is probably the biggest factor when it comes to branding the firm and something that should be given a lot of thought. Photographically, there are no real rights or wrongs, but different backgrounds mean different things to people. There are studio backgrounds that most people consider to be "classics",  mottled gray canvas backgrounds come to mind.  A background like that may be appropriate for a law film that wants to be seen as established, but the downside is that some people may think it to be "dated".  Like I said, there are no rights or wrongs aesthetically, the choice of background will greatly influence the overall look of every place the photos are used.
One option is to shoot each portrait on a white background where it can easily be "outlined" (cut out of) and placed on another background to be chosen at a later time.  This gives you the ultimate flexibility, but will add to the "post production" cost of placing the headshot on the selected background.
Shooting on Location
Most attorneys prefer to have their headshots taken somewhere at their office.  A good photographer will be able to select a background that has a good look that communicates the branding of the firm.  Since most professional photographers bring their own lights, facing good ambient lighting is not always necessary.  In fact, what looks like good lighting to you may actually not be what the photographer would prefer.  It' best to be flexible and let the photographer show you what he or she thinks looks best.  For a non-professional photographer, it's sometimes difficult to imagine what a background may look like.  When the photographer shoots using limited focus, an ugly background can often look really nice.
Background consistency
If there are going to be multiple headshots showing up side by side on the same webpage, You'll want to give some thought to whether you want the backgrounds to be the exact same as one another, or you might want them to be similar, but a little different.  There is no right or wrong, but it's something you may want to consider before the shoot.
Another thing to consider is what you'll want to do with "new hires".  You'll want the new photos to match the ones you have as closely as possible, so you may want to hire the same photographer for subsequent shoots so that photos are as close as possible to the existing headshots.
---
Expressions
Most good professional photographers will capture a range of expressions and let the subject select their favorite.  It's hard to demand that everyone select a smile as their favorite, because, for whatever reason, some people just don't like their smile.  Maybe they have bad or missing teeth, but whatever the reason, it's better to let each individual subject pick the headshot they like the best.
---
Scheduling considerations
I'm assuming that if you are reading this, you've been put in charge of your firms headshots.  If you haven't done this before, I'm going to make some suggestions that may save you some grief and shorten your learning curve.  Here are a few things to consider…
Try to give each subject plenty of warning before the shoot, so that the "picky" ones can have as much time as possible to plan out their preparations.  Some people won't really take the headshot all that seriously, while others will take it VERY seriously.  For the people that really care, they will want to schedule their hair appointment and maybe a makeup artist visit, to coincide with their headshot appointment. Even the time of day may prove to be important to them. Hairdos may fall, five o'clock shadows may form.  Some subjects will care.
Try not to overlap headshot appointments.  If the shoot takes place at the law firm, try not to have people show up earlier than needed.  Some people find it uncomfortable to be photographers, let alone in front of a bunch of their coworkers.  The more private this experience, the better.  Of course if car pooling to the photo studio is necessary, spacing appointments out may not always possible.
How much time does a business headshot take? It all depends on how important the subject is.  If we're shooting the CEO, we really don't want to rush that.  I would schedule an hour for a normal CEO shoot, but fir the normal rank and file, ten minutes is usually plenty of time.  The exception to this is if you decide that each subject needs to be photographed several different outfits.  Depending on the number of outfits, this can add substantial time to each subject's allowed time.
Leave time for makeup
I normally wouldn't recommend hiring a makeup artist for shooting headshots of most business people, but there are times when it's a good idea.  The reason that a makeup artist isn't necessary is because it's usually cost prohibitive, not only for the expense of the artist, but for the fact that it slows down the entire process and fewer headshots can be taken in a given time frame.  This causes a higher "per head" charge from the photographer too.
Another reason not to hire a makeup artist is that retouching can usually be a better solution.  A skidded Photoshop person can do a better job of "making up" the subject than any makeup artist can.
The only real reason to hire a makeup artist to do most lawyer headshots is for political reasons.  Some executives expect a makeup artist, because of their status and they end up feeling more comfortable about the shoot.  That's a good thing and may make everything go more smoothly. Seniority has its rewards.
Headshot Image selection
Different law firms prefer to the handle image selection process in different ways.
Process #1
I shoot until I feel comfortable that I have several good photos, then I move on to the next subject.  Later, I send all the photos to the person in charge of making the final selection and they choose their favorite and then email me the file number so I can do the retouching.  With this process, I can shoot the most number of people in a given time frame, thus making it the least expensive process. (5 – 10 min / subject)
Process #2
I shoot until I feel I have several great shots.  I then download the files to my computer and have the subject confirm that there are several photos that they would be happy with.  If not, we then shoot some more and repeat the process until the subject is confident that they will be happy with their photo.  At the end of the day's shoot, I send the photos on to the person in charge of selection and they take it from there.  The retouching is handled the same as the process #1.  It's usually a good idea to schedule 20 min / subject, doing the shoot this way.  The big advantage of this process is that there are fewer unhappy subjects.  We shoot until they are happy with the photo and if they end up not being happy with the photo, it's almost always because of a hair issue that was out of their control the day of the shoot.
Process #3
I shoot until I feel I have several great shots.  I then download the files to my computer and have the subject confirm that there are several photos that they would be happy with.  The difference with this process and process #2 is that I have the subject commit to a single selection.  This takes longer at the shoot, but saves from you having to go through the selection process.  This process takes the longest, at least 30 minutes per person is a safe bet.
---
Retouching
I would highly recommend that you do retouching on every lawyer.  I can't speak for every photographer, but I usually smoothest any complexion issues, whiten teeth, fill in reflexions on bald heads, and brighten the whites of people's eyes, and lighten the iris.  I also minimize double chins and scalp the shape of the head when necessary.  I try not to go "overboard", but having the photos retouched is always a good idea and will make the subjects love you.  Before the subject leaves the shoot, I often times ask them how old they want to look when I get done retouching…. Most want me to subtract as many years as possible.
---
Possible Attorney headshot strategies
The headshot is a marketing tool and different law firms employ different strategies when it comes to creating their company headshots.  Here are two different ways to think about headshots.
Lawyer headshot strategy #1
The lawyer headshot is a highly visible representations of the brand of the law film. Viewers may form a "first impression", not only about the individual attorney, but of the entire law firm, from just a single headshot.  Everything about the headshot should keep that consideration in mind.
The clothing choice, the background, the pose, and even the lawyer's expression, will convey a message about the brand of the firm.  Is the firm a serious place or a friendly place?  Neither answer is right or wrong.  Some firms brand themselves as being open and friendly while others want to be thought of as more serious. Whatever the firm's brand, the headshots should support that look.
Lawyer headshot strategy #2
The second Lawyer headshot strategy is one of flexibility.  While it's important to brand a law firm in a pre-determined way, it's also important to have different headshots that are appropriate for different uses.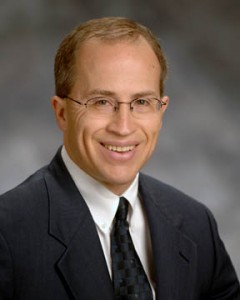 While the firm's website should show a consistent "look" in lighting, poses, backgrounds, and expressions, it good to have different types of photos on hand for different needs.  Take for example there is an occasion where one of the films attorneys will be speaking at a solemn occasion.  It might not be appropriate to submit a headshot sporting a huge friendly smile as a promotion for that serious event.   The solution is to have a different headshot for all the possible needs.  With this strategy the following variations should cover most occasions.
For men
Suit and tie (both serious and smile)
Shirt and tie (both serious and smile)
Open color shirt (both serious and smile)
For women
Formal dress (both serious and smile)
Informal attire (both serious and smile)
If all the headshots are taken on the same shoot, the expense shouldn't be all that cost-prohibitive.  The lighting, and background are already setup, so the extra time taken shouldn't add too much to the total cost of the shoot.
Conclusion
So that's pretty much all you need to know about photographing Lawyer headshots.  If you'd like to speck with me about doing a shoot for your firm, please feel free to reach out by email or by calling me at 412-232-4444.  I'd love to talk with you!
The headshots above were not all of Pittsburgh attorneys, but the style would be applicable.

To learn more about some of Michael RAy's headshot services, please visit pghpeople.com
---
Michael Ray Photography
2820 Smallman Street
Pittsburgh, PA  15222
412-232-4444
mray@michaelray.com