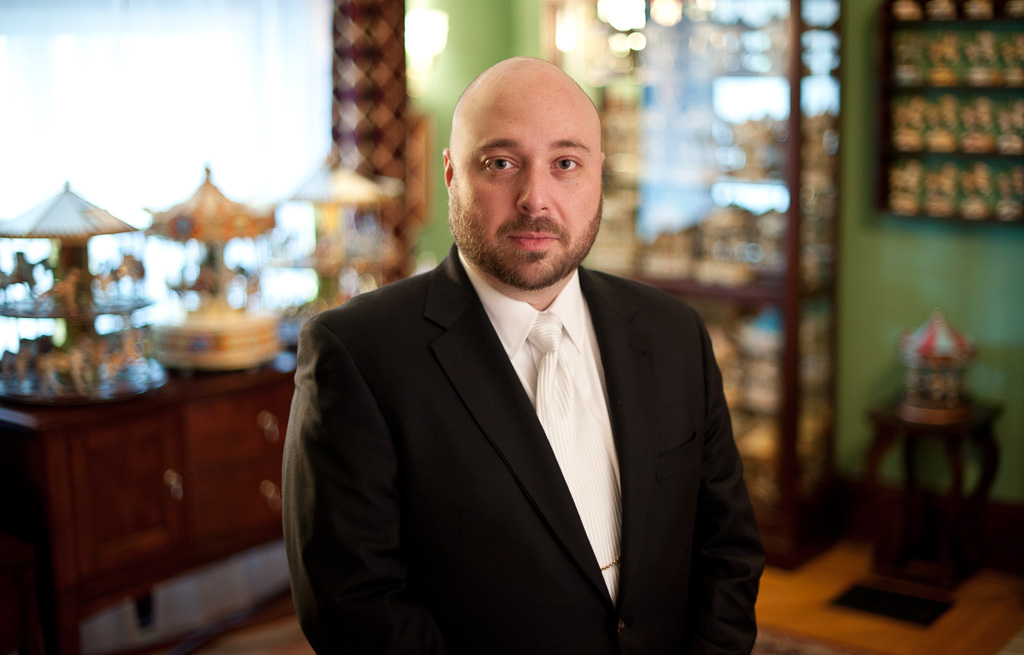 Pittsburgh Corporate Portraits
---
In this age of social media, content marketing, and hyper competition, every Pittsburgh executive should have several quality corporate portraits on hand for their marketing or networking needs.  Headshots may be needed for webpages, social media profiles, press releases, magazine articles, annual reports, corporate brochures, and dozens of other potential uses.  Here are some things to consider when looking for a corporate headshot photographer.
What makes a good corporate portrait?
Here is a list of things that an environmental corporate portrait, should accomplish.
1.  The subject should be happy with the photo.  Like the saying goes, "if mamma ain't happy, ain't nobody happy", and the same goes with executives.  The most important thing is to make the subject happy, even at the expense of other marketing objectives.
2. The background should support the marketing message.  If the executive sells paint, he should probable be shot in a paint store or at the manufacturing plant.  The photo should illustrate a message and having the person in a pertinent environment only makes sense.
3. The background should not distract from the subject.  If the shot is truly a portrait and not a "people doing something" photo, the background should support the subject and not overpower him.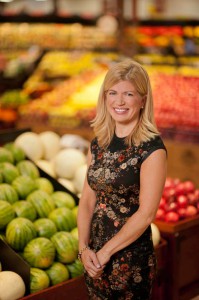 4. The expression of the subject should also support the marketing message.
5. The subject's clothing should be appropriate either to the environment or the photo of the position of the person.  Picture your company's CEO wearing a Speedo… :o)
6. The portrait's composition should be useful for your marketing uses.  Most portraits are taken for a specific marketing need, like an annual report, a brochure, a webpage, or even a Linkedin profile.  The composition and orientation of the photo should fulfill that need and also be somewhat flexible for possible future uses.
7. The lighting should be "good" but believable. This is a major reason to hire a professional to shoot your corporate headshot.  The advancements in photographic technology has made many people "wannabe" professional photographers.  Lighting is one of those things that technology just hasn't seem to conquer yet…
Selecting a background for a corporate headshot?
The background of a portrait will depend on the eventual use.  Some executives prefer to have shots taken on a conservative, simple, neutral, studio background, while others may choose to shoot an environmental portrait pertaining to their company.  Neither choice is wrong.  I must prefer to shoot on location.  It always makes for a much more interesting and compelling photo, and has a much better chance of making my portfolio.  And that's what's really important… :o)
Like I mentioned earlier, the background of an environmental portrait should be interesting but not distracting. It should pertain to the company or function of the executive.  One thing I like to do is to shoot with a minimum depth of field.  This makes the background soft but still recognizable, informative, but not distracting either.
What kind of expression should the subject have for a business photo?
Since I prefer to shoot a broad range of expressions with my subject, this question isn't too big of an issue, but sooner or later, the client must select a favorite shot. The answer to "what kind of expression" is "Marketing" decision and less of a "Photography" decision.  Should the portrait convey "friendly and approachable" or "thoughtful and authoritative"?  By shooting a good range of expressions, I usually have all the bases covered, and it's probably a good idea to have several different photos with a variety of expressions, retouched and ready to use as needed.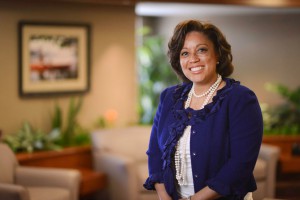 The trick to finding a good corporate portrait photographer
Whenever someone calls me or emails me from out of town, to do a job here in Pittsburgh, I always ask them how they found me.  Usually, the answer is "Google".  And then I'll ask what phrase or keywords they used to find me.  It's always interesting to hear the answers.  The last time I did this, the client elaborated and told me his method, and I thought it was really interesting and a very good idea too.  He said that he searched Pittsburgh corporate portraits (or whatever it was) and then instead of looking through all the web pages in the search results, he clicked on "Images" and looked for the kind of portrait he wanted to emulate.  Then, he just clicked on the image and that took him to my web page.  I thought that was a great idea and I'm sure it saved him a lot of time.
If you are in the market for a corporate portrait or a business photo of any kind, please consider giving me a call to discuss the project.  My prices are reasonable and competitive.  I also offer quantity discounts for shooting multiple employee headshots.  I can be reached at mray@michaelray.com or at 412-232-4444. If you'd like to see my business portraiture please visit my corporate portfolio.