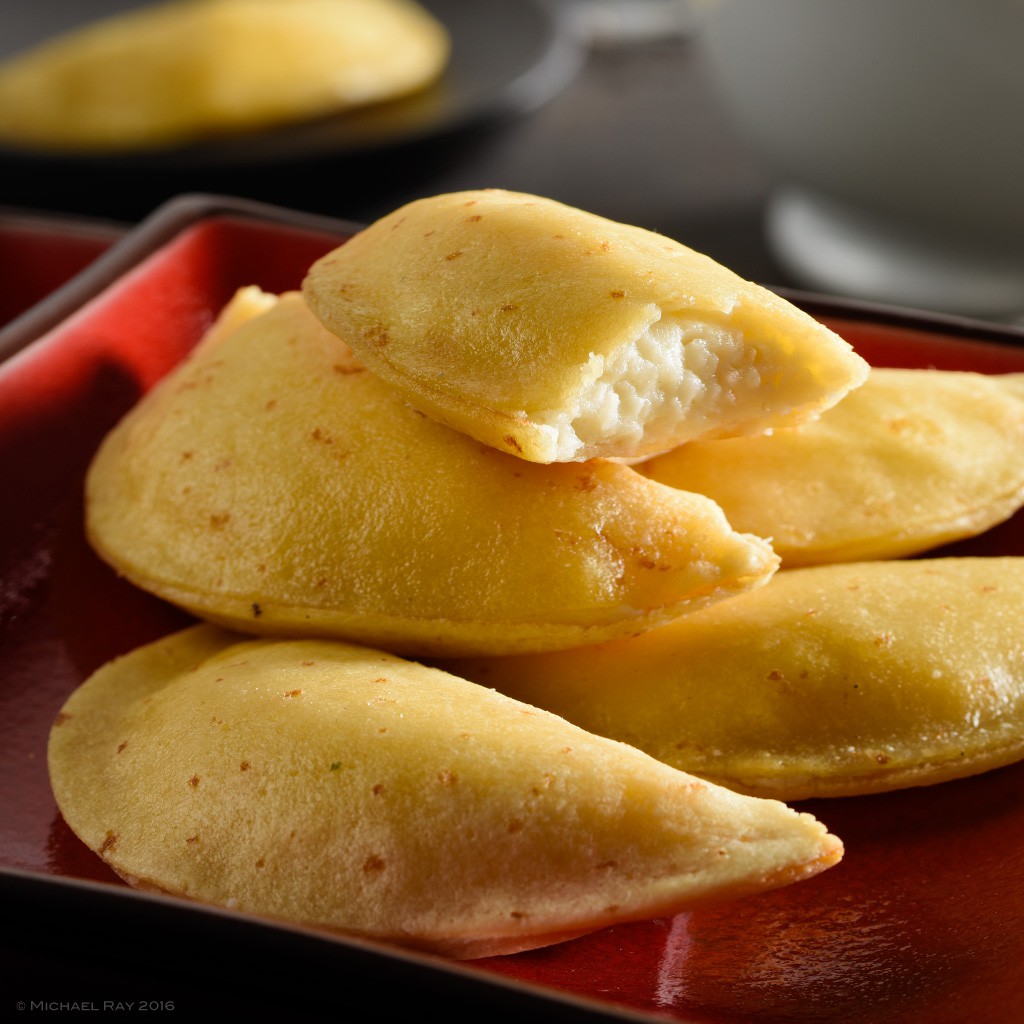 Recent Pittsburgh Food Photos
I haven't been posting many Pittsburgh food photos on my page here.  Most times I post them to my food photography only site. The food photo above is  an unretouched shot from last week that I really like. We did the shot in vertical and horizontal so that the client could have multiple uses in the future, but I sort of like it cropped as a square.  I think the lighting is what makes this shot.  It shows the texture and shape of the food really well.  The red of the plate also contrasts nicely with the golden outer layer of the food, which adds to the apatite appeal of the shot.
The depth of field in this photo adds a magical feel to the shot too… There's just enough focus to let you almost taste the food, but not so much as to take away the sexiness of the photo.
What really makes this a nice shot, at least in my opinion is the lighting.  I love the way the filling "glistens" and how the shape and texture of the food is so enhanced.  I think the food looks extremely appetizing.
I shot this photo with my Nikon 810 and my 86mm Tilt-Shift macro lens.  Just this afternoon, at my Pittsburgh studio, the UPS guy dropped off and new toy, a Nikon 45mm Tilt shift macro lens. I've been wanting the little brother to the 85mm for quite some time now, and I finally have it.  So keep your eyes open for a new "wider-angle" look from some of my food photos.  I'm so excited!