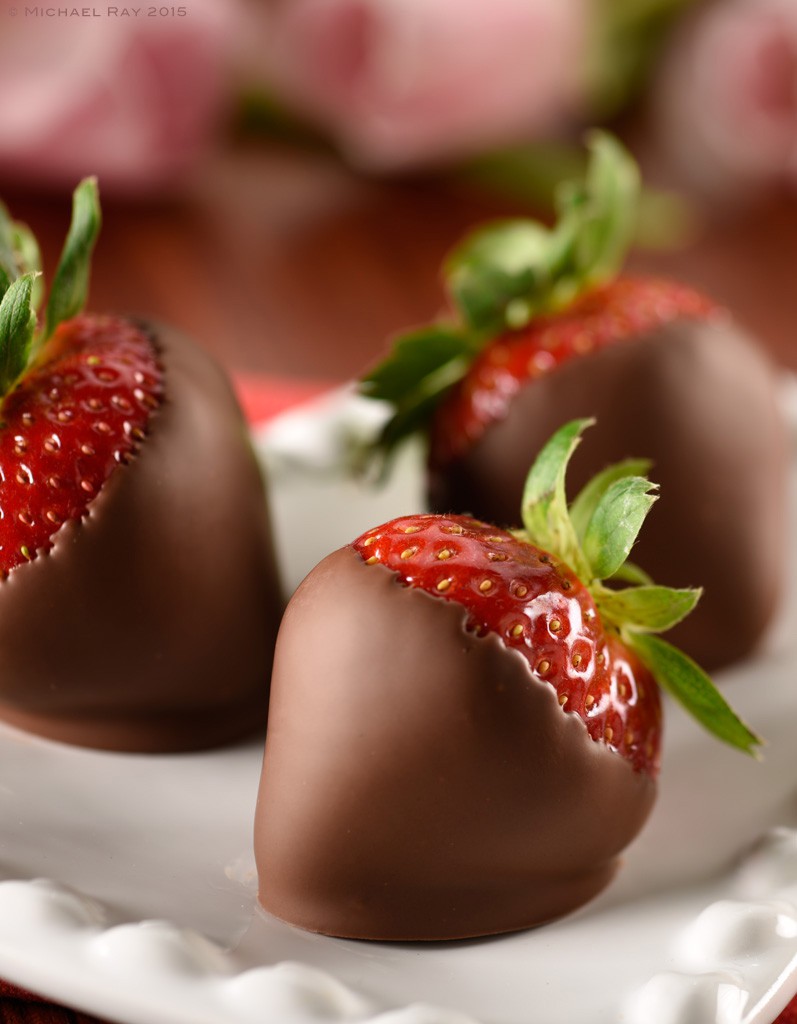 Food Photography of Chocolate Dipped Strawberries
I had a great shoot earlier today with some of my favorite clients.  The photo is to be used in a direct mail piece to hit mailboxes before Valentines Day.
An interesting thing about this food photo is the use of the tilt / shift lens.  This effect was created by shooting close to wide-open and shifting the focus from parallel to the lens to the plane created by the front two strawberries.  This can only be done with a tilt / shift lens or with a view camera.
The food stylist, AnneMarie Leyden did an amazing job as usual and her sister Kathleen did wonders on the set too.  My hat is off to both of them.