Commercial Portraits for Cancer Bridges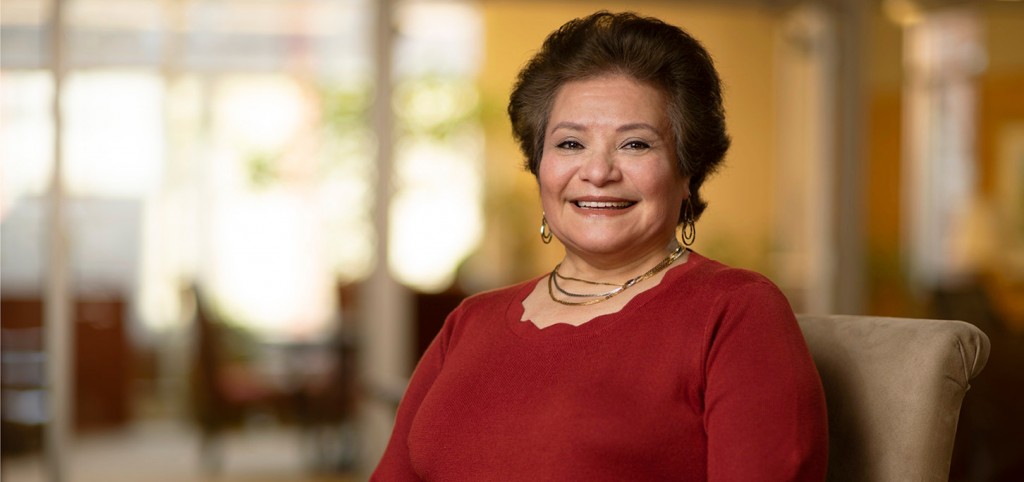 Every now and then I do some work for a neighboring non-profit "Cancer Bridges", formerly known as "our Club House" and before that, "Gilda's".  It's a support community for cancer survivors and their families.  They're great people and I always welcome their calls.  I wish I could do more of this type of work.
Portrait Use
Today's assignment was to produce two portraits of this lovely woman.  One needed to be extremely horizontal so that they could use it as a "masthead" for some type of direct mail, fundraising, promotional piece. Yes, some companies still use direct mail marketing. You'll see my favorite photo from the shoot.  The subject of the portrait is composed off to the right of the frame. This gives the designer a place on the left to drop-in type.  The mailer will contain an article about what a wonderful volunteer this woman has been over the years.  I've actually photographed her before and she is a great lady.  The second portrait they needed was to be cropped in a vertical format and would be used much smaller that the horizontal, mail photo.  Since the subject was on crutches, we decide that we didn't want to move to a second location, so we went ahead and used pretty much the same background, without changing things too much.
Portrait Location
The Cancer Bridges building is only a half block down the street, so packing up and rolling my dolly full of photographic equipment to their front door was a location photographer's dream.  The inside of their building is nicely decorated, so finding a background there is never a problem, especially if I know we will be dropping it out of focus.
Portrait Style
I've been trying to develop a certain look for my commercial portraits, dark and moody.  You'll be able to see some of this look in a few of my earlier posts and in some posts that I will be publishing shortly.  Unfortunately for me, the client wanted something "light and airy", and I had to admit that a project like this called for just that type of lighting.  It's not that I can't do "light and airy", it's just that lately I've been drawn to darker, more dramatic lighting.  Not to worry… they'll be plenty of other opportunities to create the look I love.
---
GoPro BTS (behind the scenes) photos
So, for the longest time, I've wanted to do more posts on social media and this blog, but I really didn't have much to post other than the final photos.  I recently picked up a Gopro Hero 10 for another job I did and I thought to myself, why not use it to take my own bts photos. So here's my first attempt to shoot myself shooting other people.  What I did was to set the GoPro to take a photo every 10 seconds.  This shoot didn't really take that long to shoot, so I didn't have to sort through too many photos.  I'm still figuring out how to make this work to its best advantage, but that's half the fun.  I realize now that I need to change the angle of the camera every few minutes to get some variety.  I mounted the GoPro onto a light stand so I can easily move the light stand up and down, and from place to place.  The key is to do this without distracting from the actual photoshoot.  I don't want the subjects or clients thinking that it's taking away from the shoot.  Another thing I want to do on all my photo shoots is to do a selfie of me, the subject, and the client.
All in all, it was a fun, successful shoot.  I'm a lucky man, having the job I have.