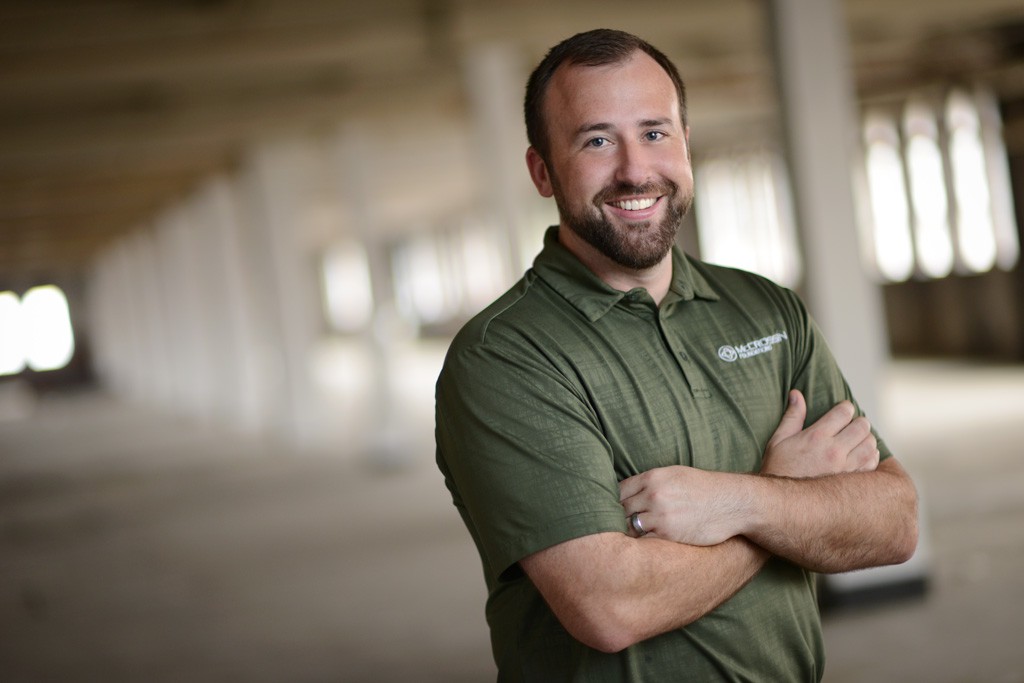 Business Headshots for Website
Part of my business is shooting commercial portraits and business headshots.  It's not the majority of my work, but I have to say I enjoy the diversion from shooting food.  There are many challenges to shooting a good business headshot.  Finding a relevant and visually interesting background is sometimes difficult, and if you combine that challenge with also finding or creating awesome portrait lighting, then things get really interesting.  This photo is a good example of finding a cool background and creating effective light of the business headshot subject.
Camera – Nikon D800
Lens Nikon 85mm 1.4, shot wide open.