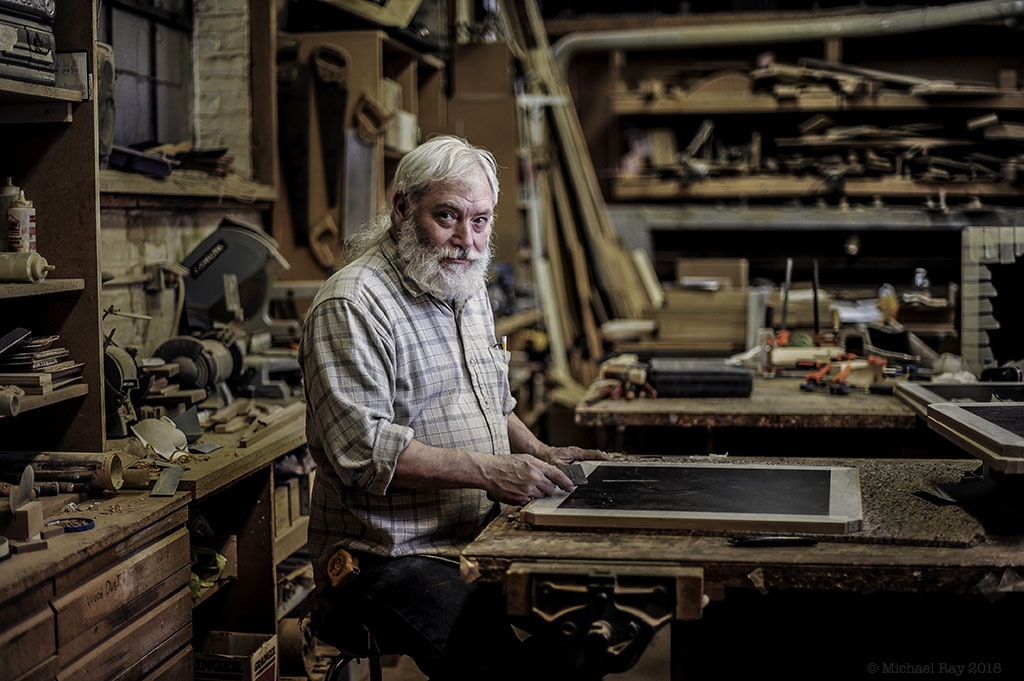 The Pittsburgh Personal Portrait Project
The "Pittsburgh Personal Portrait Project" (#412PPP) started out as a friendly challenge from my friend and fellow professional photographer, Al Adams.  Al and I share some studio space and work on some photo shoots together.  He challenged me to shoot at least one personal portrait per week, something that I did for me, not for a client.
A professional photographer can often go weeks, being busy, making clients very happy, and yet not produce anything that is worthy of the portfolio.  While the bank account doesn't mind these stretches of non-creative shoots, the artist inside the photographer suffers.  That's what personal projects are all about…
And so it began.  The challenge was a great idea and seems to be very beneficial to both of us.  It serves as a friendly motivation to get out and shoot personal photos and as an inspiration for ideas and an outlet for experimenting with new and different photographic techniques.  Al and I ended up talking about the stories behind the photos and how we went about coming up with the different looks we've created.
The problem we faced was finding a way to share these photos with each other.  Do we just email or text them once a week?  Then I had an idea.  Why not just post these photos on Instagram and give them a unique hashtag so that we could occasionally check to see what the other was doing.  That way we would be able to see what the other one was doing and also get a visual comparison on how we stood with regards to the challenge.  Then, I had another idea.  Why not expand the challenge to other Pittsburgh Photographers?
What do you need to participate in the #412ppp challenge?
Well, since the photos are posted on Instagram, you'll need an Instagram account. Then, all you do is include the hashtag "#412ppp"  when you post your image.  Then, just do a search for that tag and you'll see what other photographers have posted using that tag.
#412PPP –  Rules of the challenge
So if you're interested in following this challenge or even participating in it, here are the rules…
Participating photographer must live in or near Pittsburgh, PA, USA, Earth
All the photos must be portraits of people.
All photos must be posted within a week of the shoot. (no archive images – defeats the idea)
Photographers can post no more than one photo per day
Camera/lens doesn't matter.
B&W, color, or anything in between. (funky techniques welcome)
The crop doesn't matter. (creativity welcome)
Share the #412PPP challenge
If you're a Pittsburgh Photographer and want to participate in the challenge, then go right ahead and add the hashtag to your Instagram posts.   Also, feel free to share this challenge with other photographers that you feel would be an inspiration to the rest of us.  If possible, it would be nice to keep the quality such that the photos are inspirational and not just another cluttered hashtag.
---
It's working for me!
So far, the challenge is working.  I'm shooting more personal work than I ever have before and I'm enjoying the heck out of doing so…
These are some of my favorite portraits that I shot for the Pittsburgh Personal Portrait Project.  I'll keep adding photos as I take them, the top photo being the most recent.
While I'm sure that I'll end up experimenting with different looks, themes, and techniques, for now, I find myself drawn to these photographic elements.
1. Serious expressions
2. Wide crops showing lots of environment
3. Desaturated color
---
My Personal Portraits
I plan on coming back and posting my 412PPP photos here, but if you want to keep up to date, just go to Instagram and do a search for #412PPP.
I keep experimenting with degrees of desaturation and I can't quite find anything I'm totally happy with. I guess that's why this project is so important.  It gives me a chance to play around and learn. Once I sesaturate the photo, I've been playing around with shifting the color in a direction.  I'm not totally happy with the results, but the experimentation is educational and kinda fun too. :o)
---
---
---
---
---
---
Michael Ray Photography
2820 Smallman Street
Pittsburgh, PA 15222
412-232-4444