Pittsburgh Photographers Coal Mine Shoot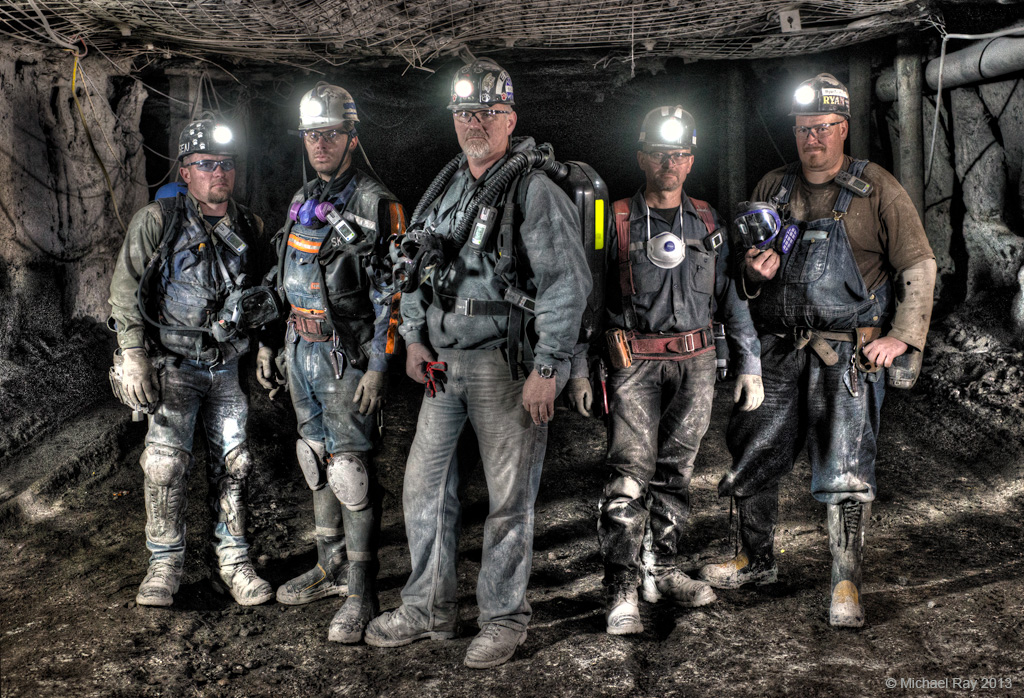 I few weeks ago I posted a "crew" shot of everyone involved with the coal mine shoot, but I thought I'd actually go ahead and post one of my favorite shots from our shoot.  For shots like this, I just can't keep away from using the HDR (High Dynamic Range) technique.  This technique isn't good for everything, and I really see it as a fad effect that will eventually make the shot look dated, but for now, I still really like it.  I'm probably overdoing it, but I'll deal with that later.  I'm trying to pull it back just a little so it isn't so obvious, but if you know what you're looking for, you can see it.  The photography technique gives you a surreal look of extra detail, where normally there just isn't any.
Another interesting thing about this shoot is that I did it in combination with another photographer friend of mine and we did both stills and video.  And here's a heads up, if you're a Pittsburgh commercial photographer reading this.  This is going to happen more and more.  Companies are wanting videos on their web pages now, with a little less of a need for still photography.  The need isn't great right now, and sure, they still want "still photos", but there is a trend happening that you just can't ignore. If you're smart, you won't fight this trend, but you'll embrace it.  Video is the future.
Anyway, I thought I'd share this with you.  The moral of the story?  If you're one of the many Pittsburgh Photographers, working in the commercial side of the market, and you want to be here in the next ten years, don't be afraid to evolve. Try new techniques, but try also to know when the fad has ebbed.  If the industry changes right from under you, don't be afraid to change too.