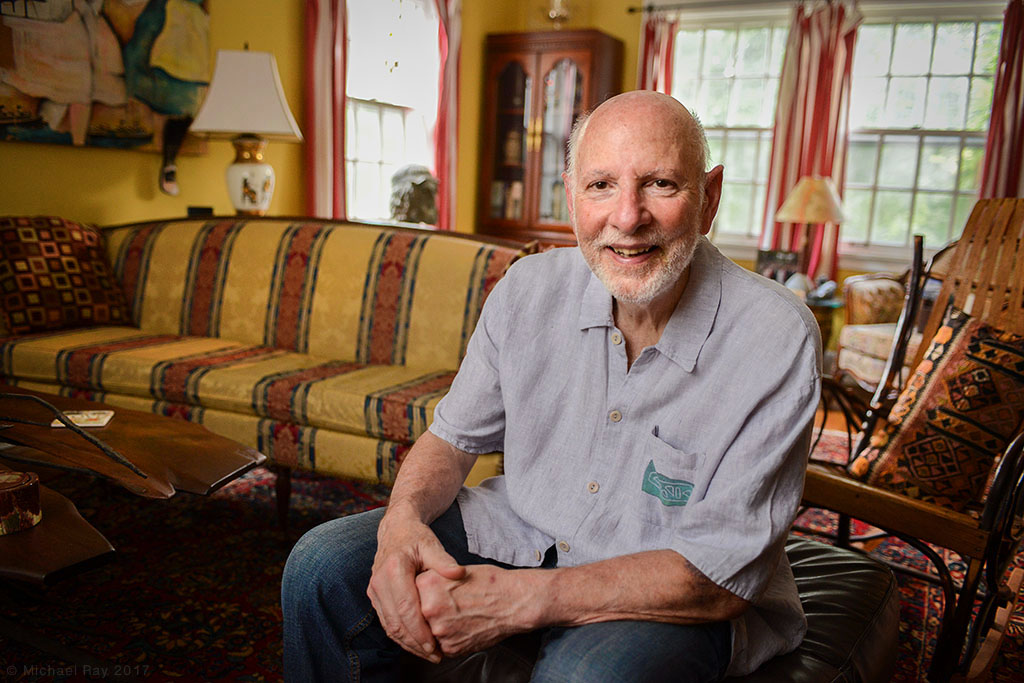 ---
New Environmental Portrait Look for me
For the last few years, I've been in love with the look of location portraits and headshots taken with a telephoto lens, shot at its widest aperture. This creates what I call the "minimum-focus" look that I really like.
As a matter of fact, I like this look so much that I've bought a couple of "really fast" (read expensive) prime lenses that accentuated that "shallow depth-of-field" look.  I love the way the background gets really soft and the objects in the background tend to become just shapes and colors.  In contrast, the sharply-focused subject in front of all this softness, really tend to "jump off" the page.  The look is very appealing to me, but I'm finding all my environmental portraits are starting to look too similar to one another. I feel like I'm in a rut.
So what do you do when you're in a rut? You try something new.  I thought I'd experiment and play with shooting wide-angle environmental portraits and after a few experiments, here's what I learned…
With wide-angle lenses, the "minimum focus" look just isn't there, no matter what aperture you use.   This makes it a bit harder to isolate the subject from the background using focus, but there are other ways of emphasizing the person in the photo.
The wide-angle portrait is MUCH better at using the background as "information" to help tell the story behind the photo. If the environment is an important part of the photo, then using a wide-angle lens makes a lot of sense because it shows more of the background.
The third thing I've learned about shooting with a wide angle lens for portraits.  Since I'm so much closer to the subject, I'm able to use lights for outsides shots.  This enables me to get great lighting, no matter if it's sunny or overcast.  When using a telephoto lens outdoors, I often had a difficult time getting the lights close enough to make a difference to overpower the sun.  But now that I'm closer to the subject, it's possible to get the lightings where I want them.
---
---
The "old" Environmental Portrait Look
Don't get me wrong.  I still love the old look too, and I've learned how to better use the look. The main thing I learned is that with this look, it works out a little better if there are background elements that lead from the foreground into the background.
If you like what you see here and think that you might be interested in having me shoot some environmental portraits for you, please drop me an email or call me at 412-232-4444.  If you'd like to see more of my portraits, visit my Pittsburgh Portraits Portfolio.
---
Michael Ray Photography
2820 Smallman Street
Pittsburgh, PA  15222
412-232-4444
mray@michaelray.com