Pittsburgh Architectural Photographer
The truth is, I love Architectural Photography.  I usually don't market to get this type of commercial photography assignments, but it's really a lot of fun, very gratifying, and quite difficult to do well.
About a year after I graduated from Art School, I ended up taking a week-long class at PPA (Professional Photographers of America), on Architectural Photography.  I thought it might be a discipline of commercial photography that I might want to specialize in.  I was intrigued with the emphasis on beautiful light and design with Architectural Photography.  It wasn't dependent on expressions or how finicky the talent was.  The beauty of the photos was mostly up to the photographer and that's something I liked.
There were three big things I learned and that stuck with me from that class.  One was how little things mattered.
Architectural Photography Lesson #1
There was a PERFECT place for the camera.  Move the camera a little to the left or right, and all of a sudden things didn't line up the way they should.
Sure, composition is subjective, but the truth is that little things matter in photography.  If you make one step to the right, all of a sudden the tree in the foreground creates a tangent with the window.  If you want the window covered by the tree, then that's your spot.  If not, then move the camera and see what else changes.
Architectural Photography Lesson #2
The second thing I learned was that there was an exact best time of day to shoot from a particular angle.  When the sun is in that "best spot" then it will create the most texture possible, or if you're shooting a dusk shot, a minute or two can mean the difference between too light of a sky and too dark of a sky.  There is a "best" time to shoot a building.
Those two lessons were very valuable ones and they ended up pertaining to more types of commercial photography than just Architectural Photography.  With many different types of commercial photography, the exact placement of the lights (sun), can make all the difference and is oftentimes what separates amateurs from professionals.  For example, when I shoot food, I know that there is an exact best place for the main light.  Most food photographers don't understand that fact and that is why everyone marvels at my food photography.  Those lessons related to the details has served me well over the years.
Architectural Photography Lesson #3
Unfortunately, the third lesson I learned from taking that Architectural Photography class is that weather is a very important part of creating great photos.  Blue skies can make or break and photo and where I live, here in Pittsburgh PA, those days are few and far between.  Evey job you get shooting exterior architectural photography needs to be crammed into the "next nice day", and if you want to be shooting more than two days a month, you need to schedule other types of photography.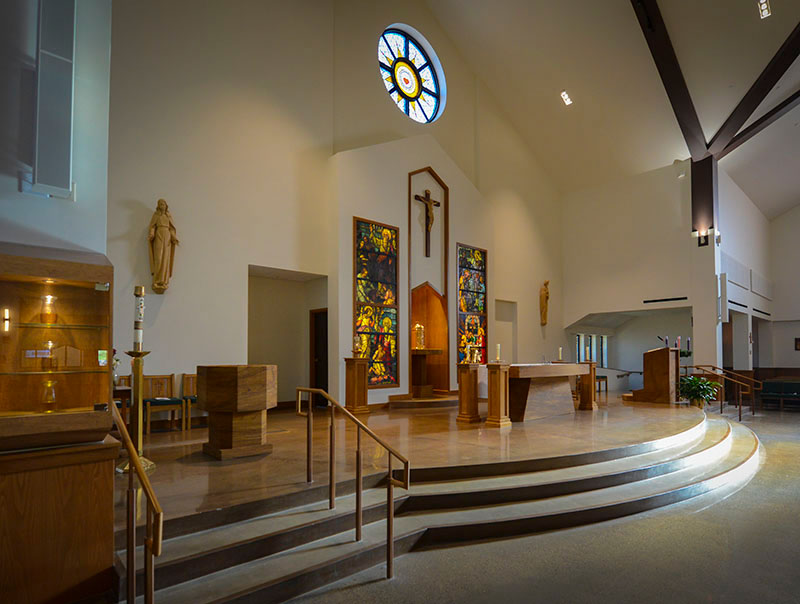 So this is what happens.  You have an exterior shoot that you need to get done asap, but in the meantime, to feed the kids and pay the rent, you book other work too. The problem is that the other clients want to schedule their shoot for Thursday.  And wouldn't you know it, Thursday ends up being the most beautiful day of the month.  Go figure…
Scheduling for an Architectural Photographer is a nightmare and that's why I don't market for that kind of work, even though I love doing it.
Interior Architectural Photography, as opposed to Exterior Architectural Photography, is different because it's much less weather-dependent. I've shot a bunch of interiors and have quite a bit of experience shooting those.
If you need to shoot exteriors and you have a tight deadline, you might want to consult The Pittsburgh Creative Directory of Architectural Photographers for a lot of local shooters that may be able to help you.
So if you found me and you're looking to hire someone to shoot some interiors, I'd live to talk with you.  Please give me a call at 412-232-4444, or drop me an email. I'd be happy to talk with you about your project.
---
Michael Ray Photography
2820 Smallman Street
Pittsburgh, PA  15222
412-232-4444
mray@michaelray.com